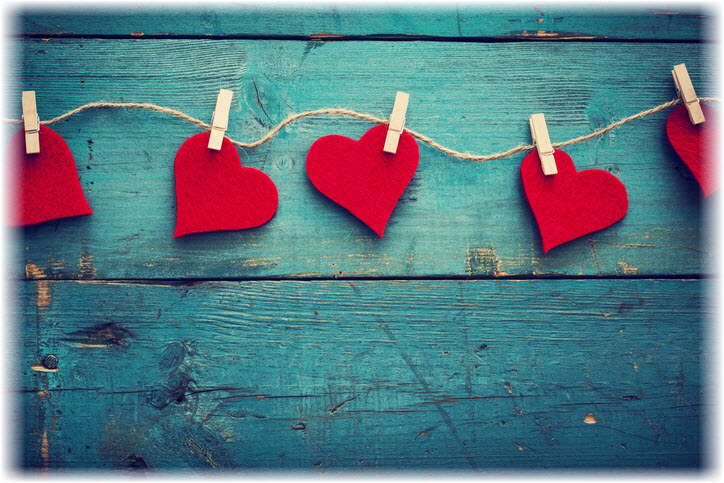 It is easy to show your love on Valentine's day. Sure, it may be hard to get a reservation at your favorite restaurant, but the world conspires to remind you why you liked someone in the first place. There is no shortage of chocolate, flowers or greeting cards to lavish someone with attention; and that is a good thing.
And it is important to remember that Valentine's Day is not just about romantic love. It's an appropriate time to recognize all the people we care about.
However, people who have been in each other's lives for a long time will tell you that the real secret to having a relationship that lasts a lifetime is what you do the rest of the year. Anyone can give a greeting card, but knowing how to handle a real disagreement is far more valuable.
Let the anger brew for a while. Many therapists and couples say to forget that adage about immediately resolving a disagreement. Time away clears our mind and vents unresolved issues. It may be easier to let go of frustration after a good night's sleep. Just make sure to find time to resolve the argument as soon as possible.
Hug your friends or smooch your kids. Quit using logic to try and win a fight— a sincere hug works faster and lasts longer. Scientifically, people are more chemical than logical. During stressful situations, we generate chemicals like cortisol and epinephrine; a hug or a kiss tells our brain to create a chemical cocktail of dopamine, oxytocin, and serotonin. That chemical release makes us feel good and possibly forget about an insignificant argument far faster than any amount of logical rhetoric.
Conflict is part of all growing relationships; the secret is letting go of unimportant upset and nurturing the important feelings which enrich our lives.
Remember to always celebrate love in your own way. What worked in the past may not be what you need in the future.